Children's Catechesis
"When he finds a pearl of great price,
he goes and sells all that he has and buys it."
—Matthew 13:46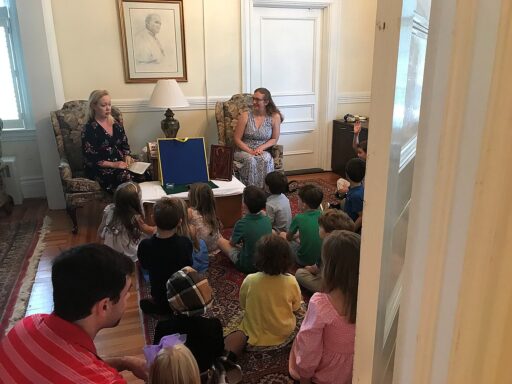 The treasure of knowing Christ can be discovered at any age. Religious education helps children encounter the person of Christ, who accompanies them throughout their lives. For PreK through 5th grade, the Catechesis of the Good Shepherd, with its hands-on approach to learning, is used for religious education.
Catechesis for children takes place from 10:05 to 10:55 am (between the 9:00 and 11:00 am Masses), and runs from September to May. Likewise, Children's Liturgy of the Word takes place at the 9:00 am Mass during this period.


For more information, contact Joy Weir, director of evangelization and catechesis ([email protected]).