Pipe Organs
"They were all in one place together.
And suddenly there came from the sky a noise like a strong driving wind,
and it filled the entire house in which they were."
—Acts 2:1–2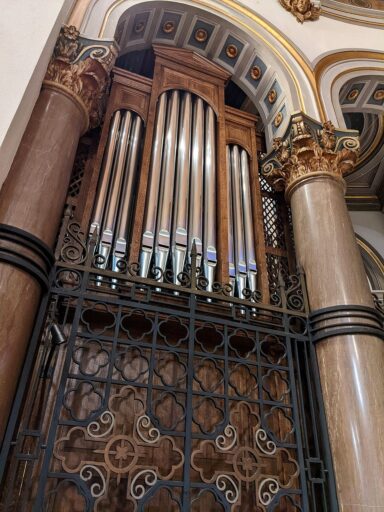 Rushing wind—the Holy Spirit—marked the gathering of the Church at Pentecost. The organ similarly "gathers" the many wind streams in its pipes into a mellifluous sound in praise of God.
The Cathedral will soon have the last of three new pipe organs. Two instruments are already in use: the portable continuo organ and the choir organ. A magnificent gallery organ will be installed above the entrance of the church in April 2024. Juget-Sinclair Organbuilders of Montreal built the new pipe organs.
More information about the instruments is available here:
Donations to the pipe organ project can be made through the Cathedral of the Sacred Heart Foundation: https://secure.myvanco.com/L-Z35K/home.