Parking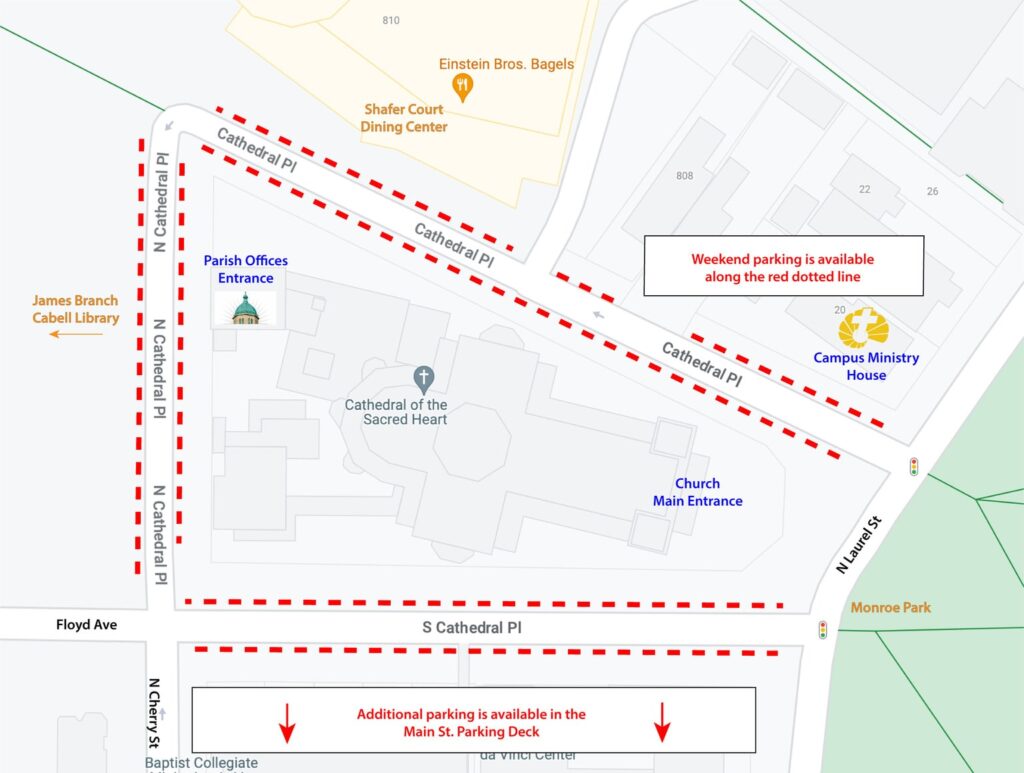 Limited parking is available for weekend Masses on both sides of the street around the Cathedral (Cathedral Pl., N. Cathedral Pl., S. Cathedral Pl.).
There is also free weekend parking two blocks away at the VCU parking deck (801 W. Main St.).
The parish office is located at the back right corner of the Cathedral.
Click on the image to view the full-sized version.